General
Applications
Games
Artwork / Add-Ons
Bash History Switcher
Description



A program for saving and activating saved .bashhistory files.

The bash history file contains all activities carried out in the Terminal. With the bash_HistorySwitcher you can save this file and read it in again if necessary.

This enables easy handling of terminal commands, since the entries made can be stored according to projects.




Ein Programm zum Sichern und Aktivieren von gespeicherten .bashhistory Dateien.

Die Bash History Datei beinhaltet alle durchgeführten Aktivitäten die im Terminal ausgeführt worden sind. Durch den bash_HistorySwitcher kann man diese Datei sichern und bei Bedarf wieder einlesen.

Das ermöglicht einen einfachen Umgang mit Terminal-Befehlen, da man sich die getätigten Eingaben nach Projekten ablegen kann.

Screenshot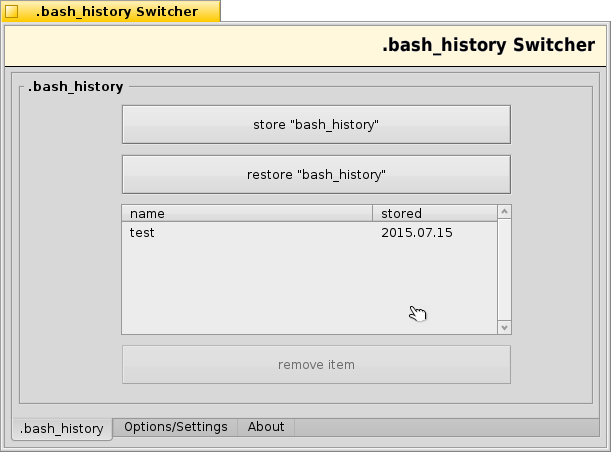 Download

BeSly Software Repository (32bit / 64bit)